We are Wayne and Deb Dorband and we would love to see you here in Colorado at Mountain Sky Ranch. We moved to our little piece of heaven in the foothills of the Colorado Rocky Mountains near the shadows of Longs Peak and Rocky Mountain National Park almost ten years ago. We wanted to get a piece of land where we could train our dogs and be close to our friends. Little did we know that we would soon embrace the lifestyle of sustainable and regenerative agriculture that we could demonstrate to others as an incredible way of life.
No way we could have guessed that a big part of our lives would be a very large herd of alpacas.  But they are!
We have gone through an amazing "ride" through the last nine years.  One big part of it has been the addition of alpacas to our already diverse permaculture strategy.  We believe we are now one of the pre-eminent elite alpaca breeders in North America. Our alpacas for sale and hire include the genetics of Hemingway, Leon, Felix, El Moustachio, Guellermo, Bueno, Plantel, Danko, Matrix, Elite, Quechua, Legacy, Jericho, Titan and more.
We have worked very hard to develop genetics, phenotype and most importantly fleece quality in our herd.  We strongly believe in lingering fineness (10 year old animals having <20 micron fleece), We are committed to the development of a sustainable EPD program and most importantly we want to breed animals that will consistently produce offspring that are as good or better than they are.
Are you competitive?  We are, and we like to win! We love to show alpacas and we understand clearly what it takes to win in the halter ring and in fleece shows.  We have consistently won banners and ribbons in the alpaca show world.  We know we can partner with you to do the same.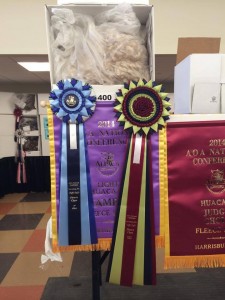 Most importantly, we are committed to demonstrating and showing others how alpacas can be one part of a regenerative  and sustainable farming operation. To us, regenerative farming means making a profit for the overall farming operation, making the planet better with as many of our activities as possible and finally touching people with what we are doing in a positive manner.  Talk to us how this might work for you also.
National Western Alpaca Show
Join us Saturday, January 9th, for a fun day with some of the best alpacas in the Rockies. As a part of the National Western Stock Show, the alpaca show is becoming the best event of the opening weekend! Watch this short video to get some great info about this Cool Event!
Snowmass Leader of Legends
Yes, we are crazy! No we do not need any more animals!  We just couldn't resist buying him as Lot #7 from the Skinners (Snowmass) at the Futurity Auction.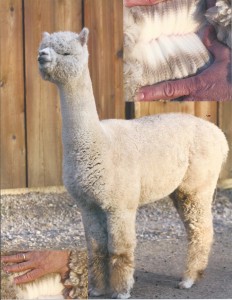 Yes, he is amazing! And, yes Legend is available to be bred to your white and light girls this season! Wait to you see his genetics.  You will not find another herdsire in America with more elite White genetics in both his male ancestors and his female ancestors.  In a full 5 generation pedigree he has no ancestors that are not white.  This is the rarest white genetics on the planet!
Here is his first cria on the ground that will likely be on the Snowmass showstring this spring.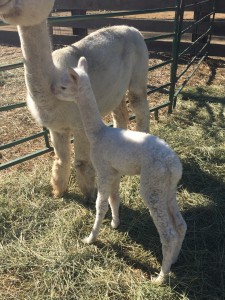 Belvie Wins Again, and Again, and Again!!!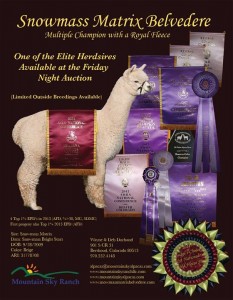 Snowmass Matrix Belvedere is now over six years old.  He should be retired – right!  Well we thought so too, but when we sheared him in the late spring of 2013 we said to ourselves we have to show this fleece again.  It is the best to ever come off his body and off our Ranch.  So we did.
We showed this now 13 time Champion in three large eastern Fleece Shows in Spring 2014 and he won all three as Light Color Champion.  To top it off, he was also awarded the Judges Choice Award at the 2014 World Fleece Show in Harrisburg, PA.  That's right he is an almost five year old World Champion!!
So what about now.  The fleece on his body looks as good or better than last year.  He has a little bit of a halo, but his primary's are just as fine as his secondary's. We just got his fiber stats back for 2016 and he is better than ever (still at 16 AFD).  His EPD's are in the top 5% for everything but staple length! Finally, you should see his cria on the ground.  Of his two that were shown in his first group one has a banner and the other has several blues.
He is closed to outside breedings.  The only way you can get his genes right now is by buying one of his offspring, or buying a girl he is bred to.  Several girls that could be bred to him or are already pregnant will be available to purchase at the Priority Sale, Futurity Auction and Nationals Auction. Call us or come and visit.
Mountain Sky Ranch
Fractional Alpaca Share Team (FAST) the PacaShare Program
The Concept
You would love to own one or more alpacas, but –
you know the only way to make money with alpacas is to own good ones, but you don't think you can afford the price.
you really would like to spread your ownership risk to more than one alpaca, but that would be even more expensive!
you are not sure you want to commit to a 365 day care and rearing effort.
you live in the city and you couldn't have an alpaca even if you could afford one.
or any other excuse that you might think of!!
Well all of those excuses are legitimate, but now Mountain Sky Ranch has a solution for you to allow you to be able to particpate in the exciting alpaca industry without dealing with the excuses.  That program is the Mountain Sky Ranch Fractional Alpaca Share Team (FAST) Program, that we affectionately call PacaShare.
What is it – Sharing the Risk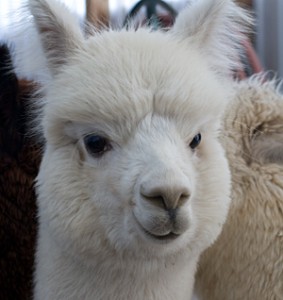 For a new owner, perhaps the safest and most inexpensive way to get involved in alpaca ownership is to become part of a breeding fractional share partnership.  Basically that means that ownership of a single breeding female (or group of alpacas) is split among more than one party.  This reduces the cost for each party, but can still give the full experience and enjoyment of owning, breeding and showing the incredible Andean alpaca.
Mountain Sky Ranch is initiating our unique Fractional Alpaca Share Team (FAST) Program (PacaShare) in the Andean like hillsides and pastures of our Northern Colorado sustainable ranch. For as little as $1000 you can purchase ownership in an outstanding alpaca female and her future offspring that will yield you fun and profits for years to come. Our genetic oriented breeding program is carefully designed to produce continuously improving alpacas that will appreciate in value as their phenotypic (fleece quality and confirmation) quality increases.
A fractional alpaca share program is a formal business agreement between a general partner and some number of limited partners that creates a group ownership of an alpaca or group of alpacas  A written agreement (LLC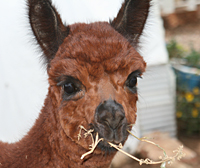 Operating Agreement) details what the fractional share group activities will be and what will be the responsibilities, investments and returns for each partner.
Those returns come from of an alpaca appreciating in value through showing, breeding fees from a herdsire standing at stud, or, in the case of fractional breeding females from selling progeny (called Cria). Also, annual revenues will come from unbelievably fine and structured fleece (fiber) that is harvested from each alpaca.
Fractional share ownership programs (often called syndicates) have been commonly used with other forms of livestock and performance animals (for example dogs, horses, and cattle). Some very successful racehorses have been owned by partnerships.  The first Quarter Horse of renown to be syndicated was world champion Dash For Cash.  He was followed by champions Moon Lark and Easily Smashed and graded stakes winners Streakin Six and Easy Six.
However, fractional share ownership of alpacas in not nearly as common or established.  Yet, the economic history of alpaca breeding stock sales lends itself very well to this partnership form of ownership.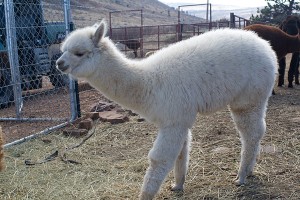 Although nothing is guaranteed, the economics of the Mountain Sky PacaShare Program are very simple.  Historically, well bred female alpacas have  increased in value from the worth of their mothers.  Since alpacas produce one offspring annually, and the odds say that one out of every two babies will be a female, the value of each fractional share should double in value (value of the mother and the female baby) every two years. The goal of the PacaShare program will be to show the female babies of the breeding females and then to sell these female offspring as soon as their value maximizes. Over a possible ten to fifteen year breeding cycle for a PacaShare female, she will most likely produce five to seven female offspring that will all sell for as much or more than their mother's value.  You can do the math in your head, and see the multiplicative nature of this value proposition!!
Tax Considerations
Like most new businesses, a fractional share program might take a while to show profit.  Alpacas have been defined as livestock for tax considerations.  Loss sheltering and depreciation methods can reduce tax liability in early years, and losses and expenses can be used to shelter the ordinary income of the partners.  Recent  changes in tax laws have been favorable for livestock but difficult categories of the depreciation and different time schedules for livestock make direction from tax professionals advisable.
What to Do Next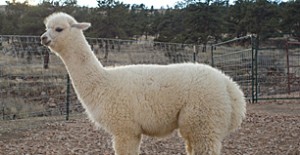 Now that you have perused the information available in this summary document about the Mountain Sky PacaShare program and are interested in getting started, you might ask "What is the next step?"
Start by contacting Wayne at Mountain Sky by emailing us or calling our office.
Email:  wayne@ecolonomics.org
Website: www.mountainskyalpacas.com
Office:
225 SW 42nd. Street
Loveland, CO 80537
Phone: 303-495-3705
Your choices for other information are as follows:
Request the login information to access the  Private PacaShare information section of our website.
Ask to schedule a private appointment with us to discuss the program.
Ask about coming to visit the ranch.
Request a sample LLC agreement in order to familiarize yourself with the legal specifics of participating in the PacaShare Program.
Ask for information on a specific PacaShare fractional partnership for one or more alpacas (including financial pro-forma information).
Ask to be placed on a special list to receive an e-mail every time a new PacaShare partnership is offered by Mountain Sky Ranch.